Wedding season is well and truly upon us, which means a lot of wedding guest outfits! You can't go a week without knowing someone who is getting hitched, tying the know yourself or having the dreaded 'what can I wear conversation. A lot of people find it difficult to navigate what's an acceptable outfit to wear, there's only really 2 rules that you should probably follow…
Don't wear white, ivory or champagne.
Don't wear red.
Both of the above are attention stealers – that means taking attention away from the bride which is something you absolutely do not want to do. Now that the ground rules are out of the way let's concentrate on some great outfits you could wear!
Full Skirted Midi Dress – At just £28.00 this dress is a steal, it's full skirted, beautiful design, light weight and the wonderful rich navy colour means that you aren't buying one outfit for just one occasion. Just pop a light coloured shawl or scarf over your shoulders incase it gets chilly in the evening and you're set to go.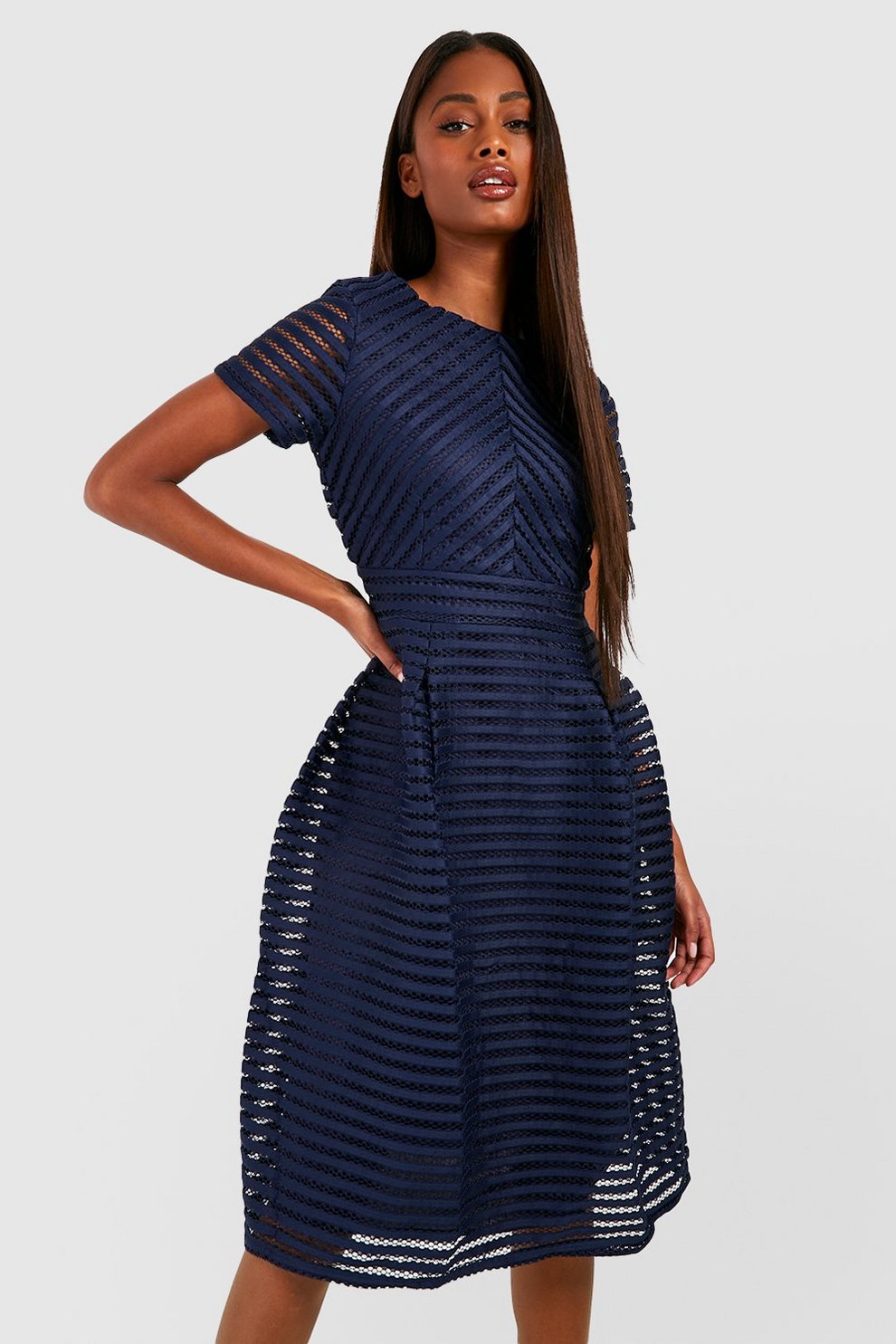 Floral Jumpsuit – This floral jumpsuit from Coast is one of my favourites from this list! It's a great take on a floral dress with a twist, personally I know that if I'm in a dress all day I can start to feel uncomfortable but this is like the best of both worlds. It has a great bardot style neckline with the sophisticated tailoring of rousers on the bottom – perfect! Who can resist these bright blooms?!

Emerald Green Wrap – This bold wrap over dress screams understated elegance, it's floaty material is great for hot summer wedding days because you're almost fully covered but the cool material allows you some breathing room and for just £28.00 you can't go wrong!

Try this Wide Leg Trouser & Plunge Shirt combination – If you're not a dress person then this type of look would be perfect for you, I love these wide leg crepe trousers. They pull you in at the waist and float all the way down to the bottom, portraying the image of tallness (if you aren't already). Match this with a plunge shirt, tucked in at the waist – even though both pieces are both oversized if you draw the eye towards the waist it creates an hourglass figure.

I hope you found a little inspiration from these wedding guest outfits! Just remember that the most important thing is to celebrate the 2 who are getting hitched…